At the Hostel we are ready to celebrate our first anniversary and, after a year of a lot good results with a lot of activity, we took an advantage of the winter to remodel different spaces and improve user's experience.
From now, our visitors also will also count with:
An exclusive kitchen for guests with direct access to the new terrace.
A new zone for kids in the garden and bigger coffee area.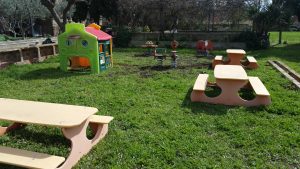 Improving every day to do of the Hostel a space acollidor keeping our action of circular economy.